Nazzy & Tara from 105.5 JYY spoke with Angela Daneault, who along with her 4 siblings, lost her dad last week to Covid-19 at Catholic Medical Center in Manchester. Just moments after their dad passed, staff at CMC held up special notes on the window from the room.
Angela says, "We're paying it forward now. Turning our grief into gratitude." The family has been outside of the hospital each evening holding up signs of support for the medical staff as well as people dealing with the virus.
Angela says her dad loved being a grandfather, "He could be goofy, yet serious." She goes on to say, "Now, as we share our story, it's no longer about him, it's just about recognizing the front-line staff at CDC and their families."
The family has started a gofundme page that will support the Catholic Medical Center. So far, they have received donations and kind messages from as far away as South Africa and Nigeria. Click here If you'd like to help please.
Hear the entire radio interview with Angela below.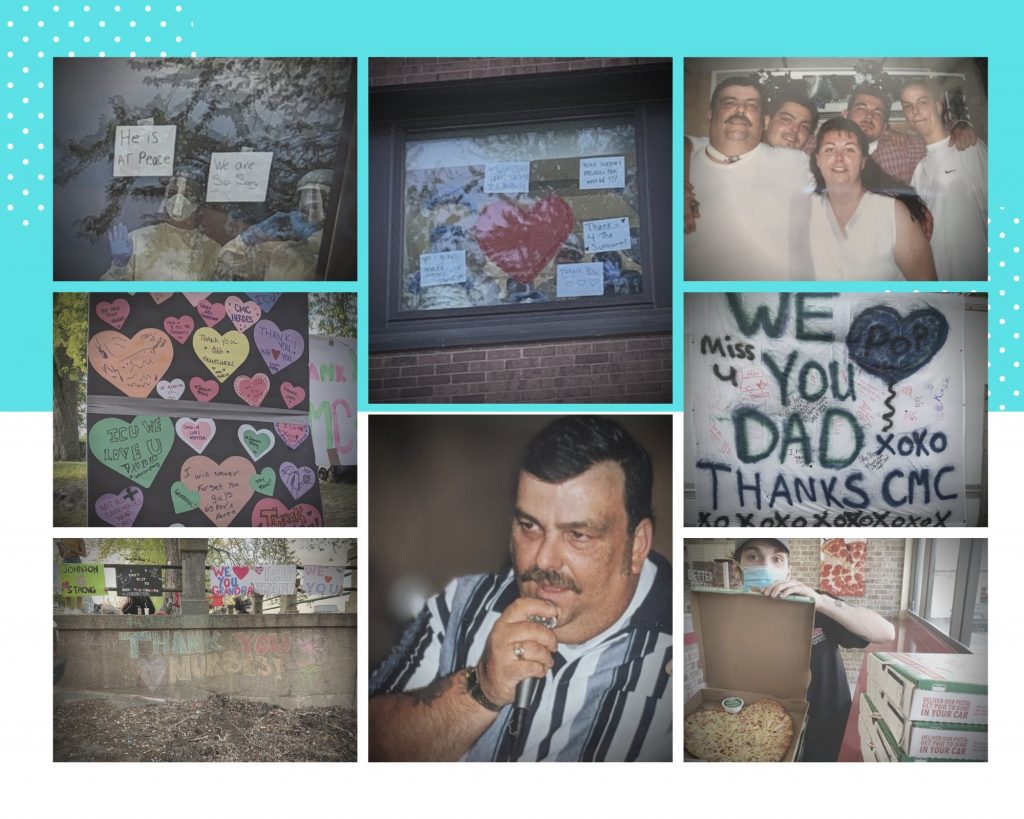 (Photo Credit: Angela Daneault)